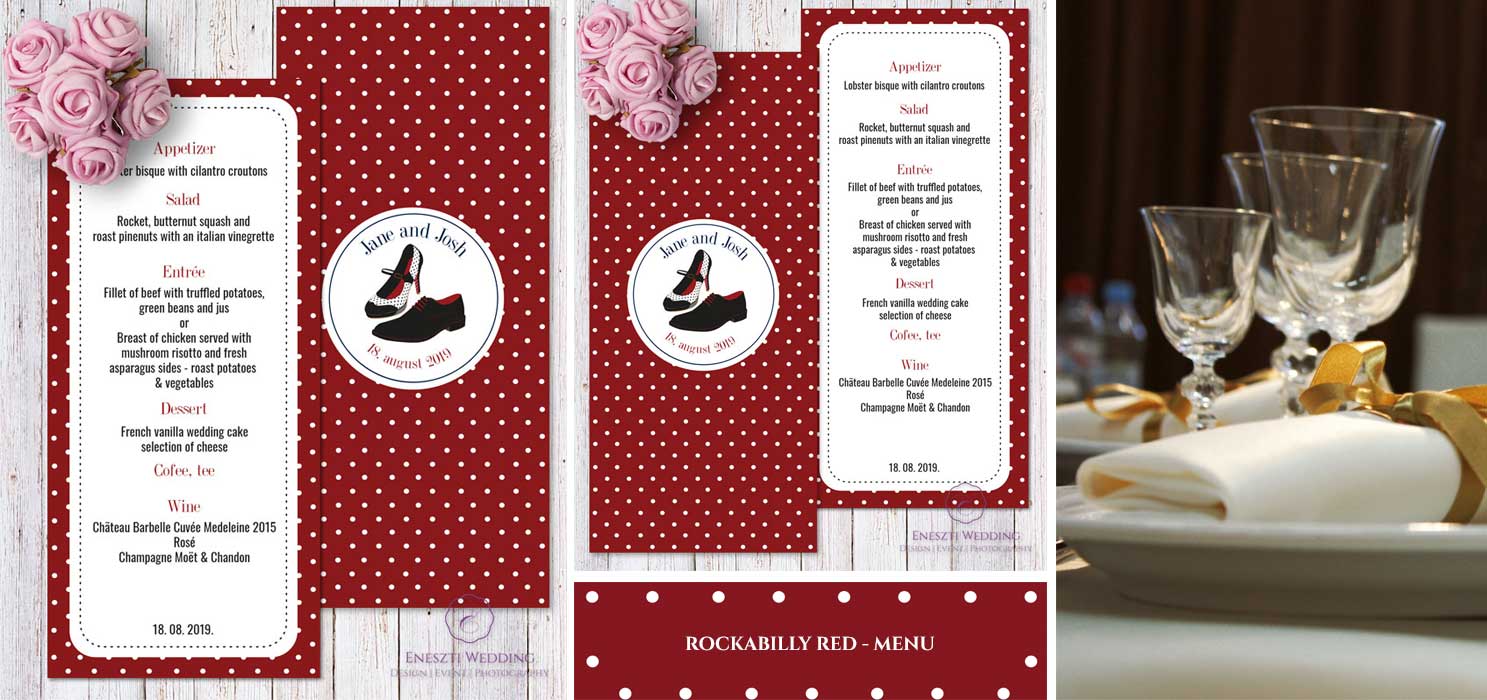 [et_pb_dawp-price _builder_version="3.3.1″ /]
Rockabilly Red Menu
The Rockabilly Red Wedding menu card – for a rockabilly lovers.
The well-designed menu will make the table more beautiful. Let all guests know what delights they will eat at your wedding. Put it on every table, in every guest's place. Choose what graphics do you ask for: shoes or cadillac? Or ask mixed.
Rockabilly Red Menu is printed on high quality creative paper. 
Size: 10 x 22 cm
[et_pb_dawp-cart _builder_version="3.3.1″ button_text="Add to Cart" q_field_shadow="on" q_button_show="on" q_field_color="#5d2257″ q_field_background="#ffffff" background_color="#ffffff" text_shadow_style="preset2″ border_radii="|6px|6px|6px|6px" border_color_all="#5d2257″ /]